Nov 24, 2016
News on 'Vital Pipes'
Yes,
'Vital Pipes'
has been finished and I've also been lucky to find a sponsor for it this fast! :)
Unfortunately, I am not allowed to share further informations on this game. Most I can tell you it's that the release month could be this
December
or most likely on
Q1 2017
.
Any new games?
Besides
'Vital Pipes'
, I have been more and more involved in learning myself to code
HTML5 games
using Javascript and XML + Adobe Animate CC (Adobe Flash) for assets. There are some ideas that I have in my mind for my future games but for now I'm simply learning the basics - so it could take a while.
But for now, have a great day!
Oct 9, 2016
Spooky Month!
Have you played my Halloween-themed game yet?
'Halloween Mania'
is a small game that I've created last October in time for Halloween. I would've wanted to make another Halloween game for this year but unfortunately I didn't had enough time as I'm currently working on a game which is ~80% percent completed called
'Vital Pipes'
. I had the idea since last summer but I couldn't start working on the game as 2015 was a pretty busy year for me. I've got plenty of time this month so it should be done pretty soon!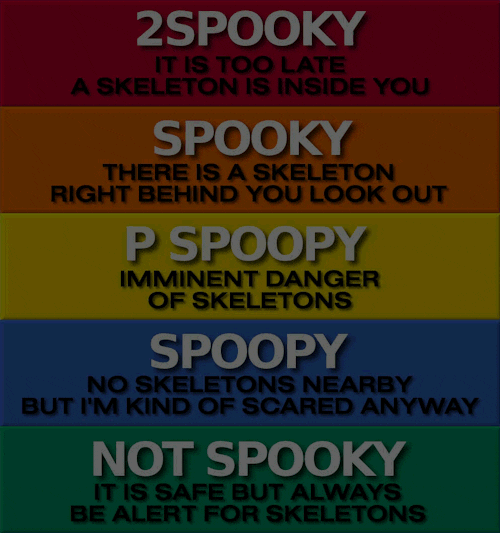 Anyway, if you have 5 minutes to kill then 'Halloween Mania' is the right game for you!
Below you will find a video gameplay which will possibly make you curious.
Gameplay:
More updates on 'Vital Pipes' in the next month.
Until then, have a great weekend! :)
May 11, 2016
The Waiting is Over!
'The Cubic Monkey Adventures 2'
has finally arrived and it's available to play for free at
kiz10.com
!
G

et ready for a whole new adventure! The Cubic Monkey Adventures 2 is an exciting action-arcade game in which your main objective is to collect delicious fruits that will appear throughout the game stage. You will also have to avoid getting hit by coconuts that will appear from both sides of the screen. Use the fruits that you gathered to purchase new cool skins from the shop (Press 'S' Key to open up the shop).
E

ach of the 10 unique skins will bring you different new features for the monkey! The skins act like power-ups, so you can use that in your advantage! Control the cute little monkey with the 'ARROW' Keys and jump by pressing either the 'UP' Arrow Key or the 'SPACE' Key. As you progress throughout the game, you will notice that everything starts to move much faster, this event will have to give you some hints that the game will become much harder and your moves will have to be much faster.



B

uy new skins and see what works better for you, trust your reflexes. Some skins will help you to collect fruits much faster while other skins will give you a hand with avoiding the coconuts. If you lose all 3 lives, then don't panic, you can always get an extra heart after every run; you will however need to have at least 50 fruits collected. You can always return back to the main menu by pausing the game first (By pressing the 'P' Key) and then by pressing the 'M' Key. You can submit your final score after every game over. Don't forget to challenge your friends and see who is better at avoiding coconuts!
Best of luck and have fun!
Walkthrough:
Dec 20, 2015
Xmas Run
Hey guys,
I've just finished building up my newest game called 'Xmas Run'. The game is holiday-themed and it's 100% free to play.
X

mas Run is a funny fast-paced game in which you are Santa Claus and you must collect presents from roofs of houses. The game is pretty simple to play, you only have to press the "UP" Arrow Key in order to jump from house to house. On your way, you will have to collect the shiny presents and avoid the chimneys smoke that will slow you down.



F

or each gift you collect, you will be granted 10 points; If you happen to find a gingerbread, you will get 50 points! You can pause the game anytime by pressing the "P" Key. As time passes by, the game will become much faster and you must be more precise on the actions you take!
Good Luck and Happy Holidays! :)
Oct 18, 2015
Looking for Sponsorship
Seeking sponsorship for my newest game,
'The Cubic Monkey Adventures 2'.
'The Cubic Monkey Adventures 2' is a fun action-arcade game in which your main objective is to collect fruits that will appear throughout the stage. Avoid getting hit by coconuts and don't forget to purchase upgrades for the monkey that will help you get higher points!
More details here:
http://talkarcades.com/seeking-sponsorship/33712-sponsorship-cubic-monkey-adventures-2-a.html
Oct 6, 2015
Woah...
Long time no see. For the past few days I've had some minor problems with the servers I host my games on but hopefully everything should be fixed by now. Anyway, I've been really busy with my upcoming games that I'm currently working on and other projects which I'm testing, so... expect a new game coming soonish. I hope you guys will enjoy playing it just as much as I enjoy working on it.

Until then, have a nice day! :)
Apr 11, 2015
Hello World!
I've just finished building up my new website and I'm really happy with the looks of it so far. The front page has been transformed into a blog page, where I'll post my released games, my projects and many things related.

The website is still in beta so you may want to keep an eye out!